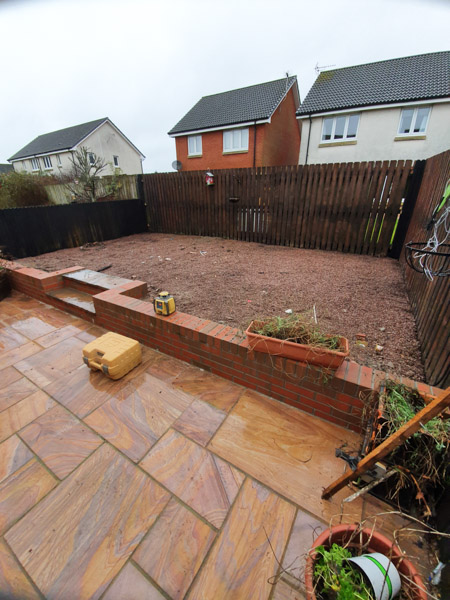 The frost returned with a vengeance this week but we don't let a bit of bad weather get in the way of progress at Landform so we headed for Lockerbie to build a composite deck.
Part landscaped already, the area was gravel laid upon a permeable membrane. We only had 150mm of clearance from the top of the gravel to top of wall so had to do the framing slightly differently…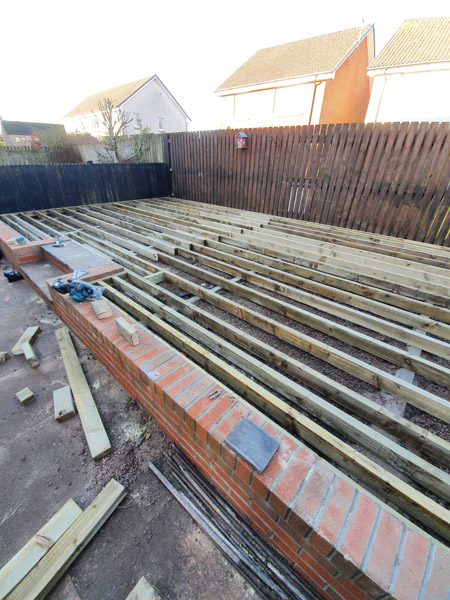 We hand dug 450mm deep trenches, and concreted span light lintels at 1600mm centers to support the deck frame. The lintels sat proud of the adjacent ground for drainage and airflow.
Next we laid C16 pressure treated joists perpendicular to the beams and infilled with noggins (not shown) ready to take the deking boards. Note the perimeter joists doubled up at 150mm centers to allow for fixing the double picture frame detail.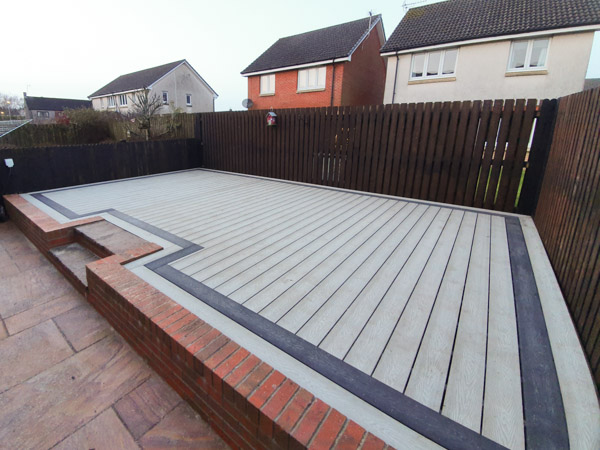 Rain and snow did stop play mid-week but we made it back and fitted the composite on Friday. The temperature dropped below freezing before we could wash the area down so please forgive the footprints!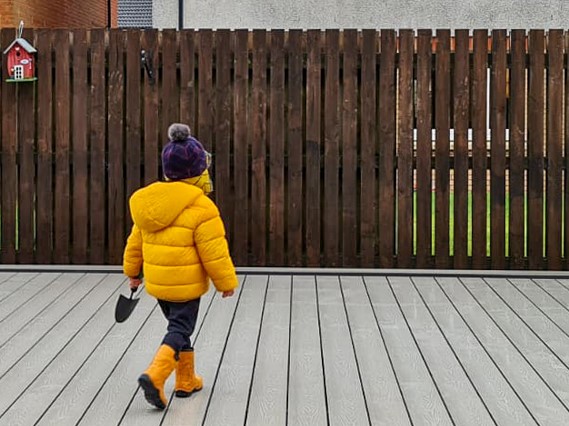 The final result was a perfectly flat, safe and clean area for the whole family to enjoy. Thanks to Anthony and family -we really appreciate the custom and for sending us this lovely photo.