Artificial Grass Carlisle
Landform Landscaping have a proven track record for laying artificial grass in Carlisle and the surrounding area. We have a reputation for quality work and competitive rates. If you'd like a free quote or further information please get in touch.
Artificial grass is a great way to create a low maintenance, all-weather area in your garden. It's safe for children and pets, can be used year-round and requires very little maintenance. Here's some photos of our recent work.
---
RECENT ARTIFICIAL GRASS PROJECTS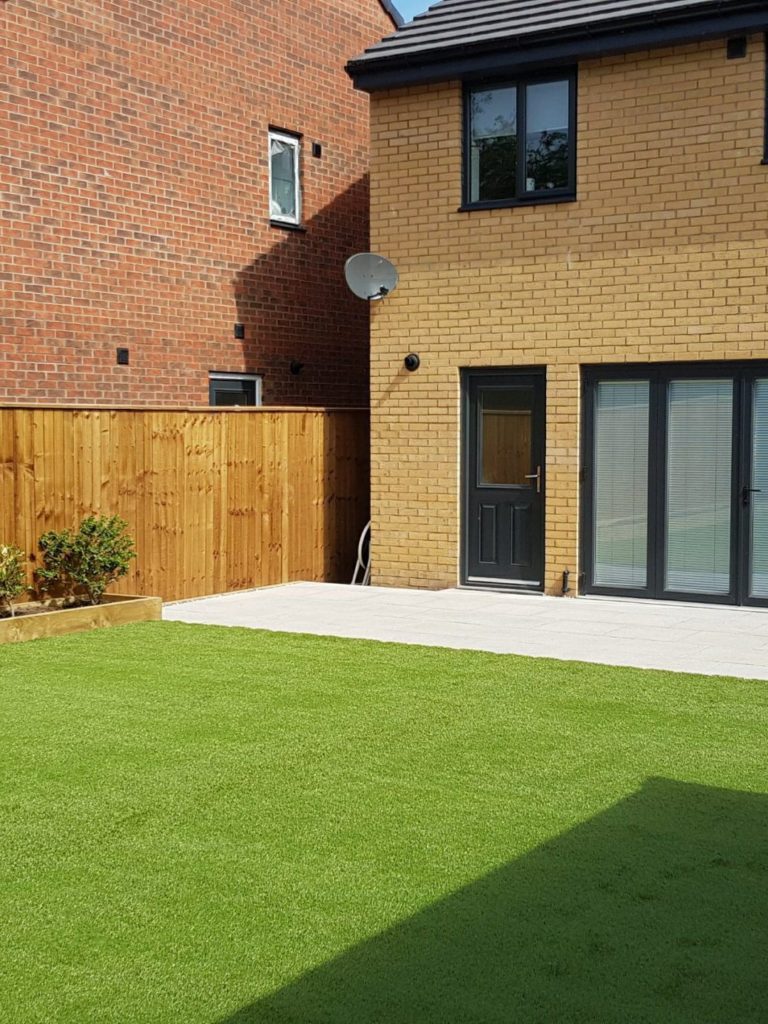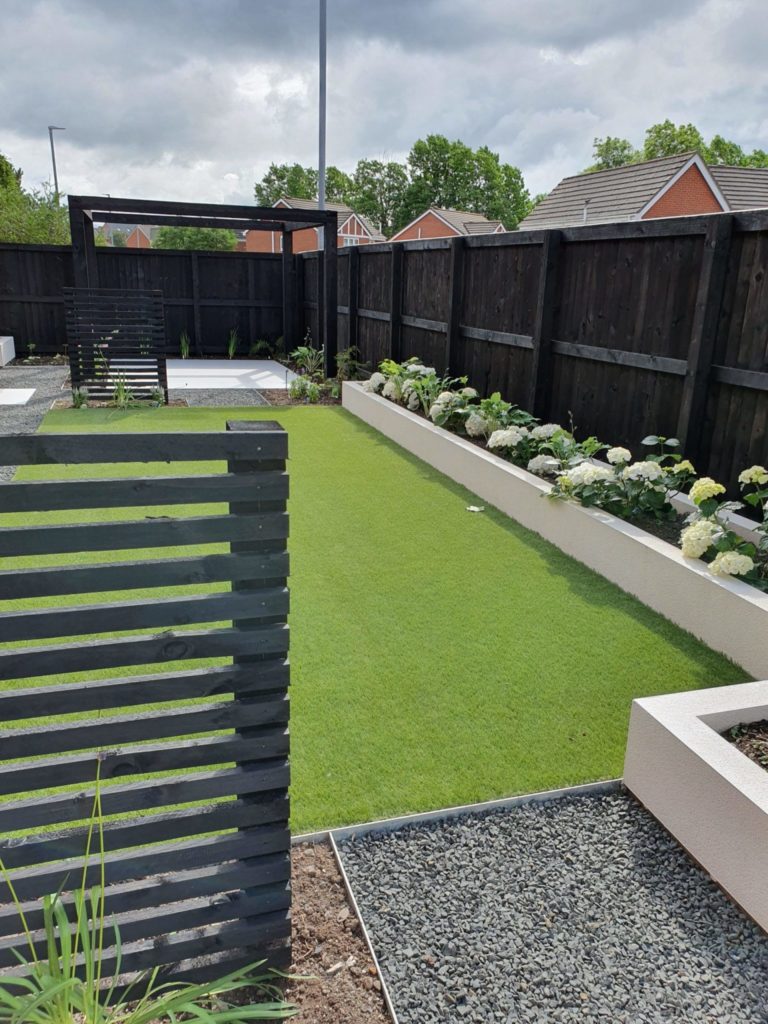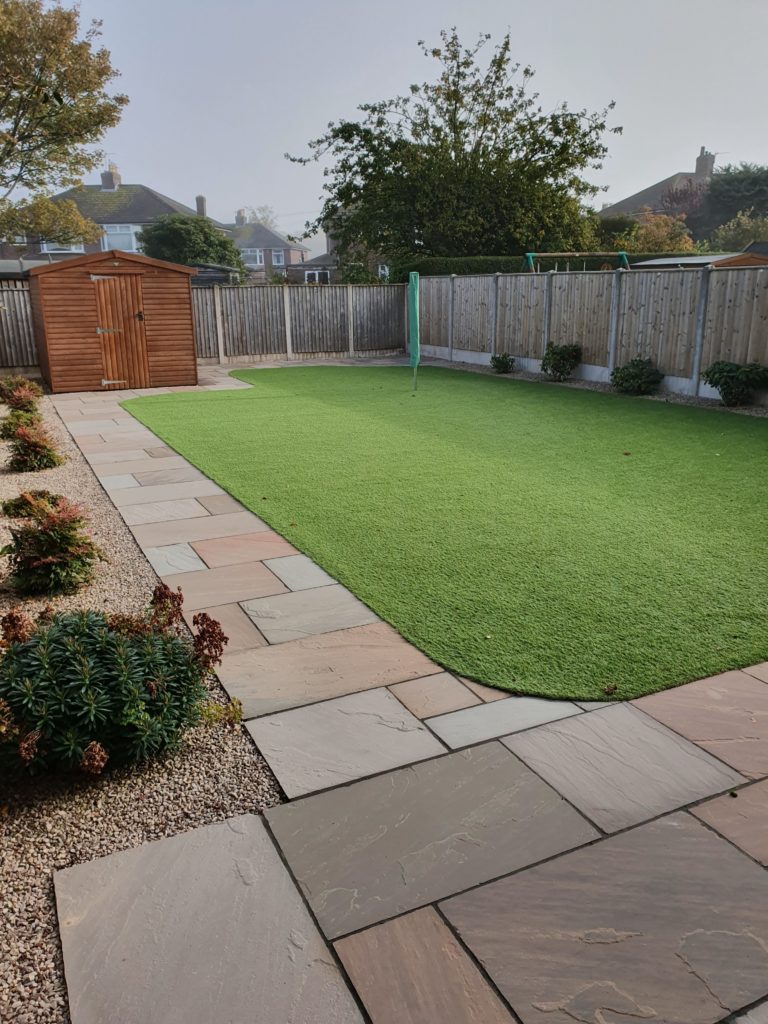 Why choose artificial grass?
Artificial grass is an all weather surface. It has grown in popularity because it is ultra-low maintenance, durable and clean. It is a fantastic surface for children to play on because it is soft and doesn't become dirty on a damp day. The way we lay our artificial grass on a geotextile and subbase/grit foundation is particularly advantageous in Cumbria's wet climate.
The gravel and grit base acts as soak-away, meaning that even after heavy rainfall the area will be usable.
We've installed lots of artificial lawns for pet owners, a dog can turn a lawn into a mud-bath during winter making it very difficult to keep the garden and home clean. A well installed fake lawn means your pet will not be bringing the outside inside!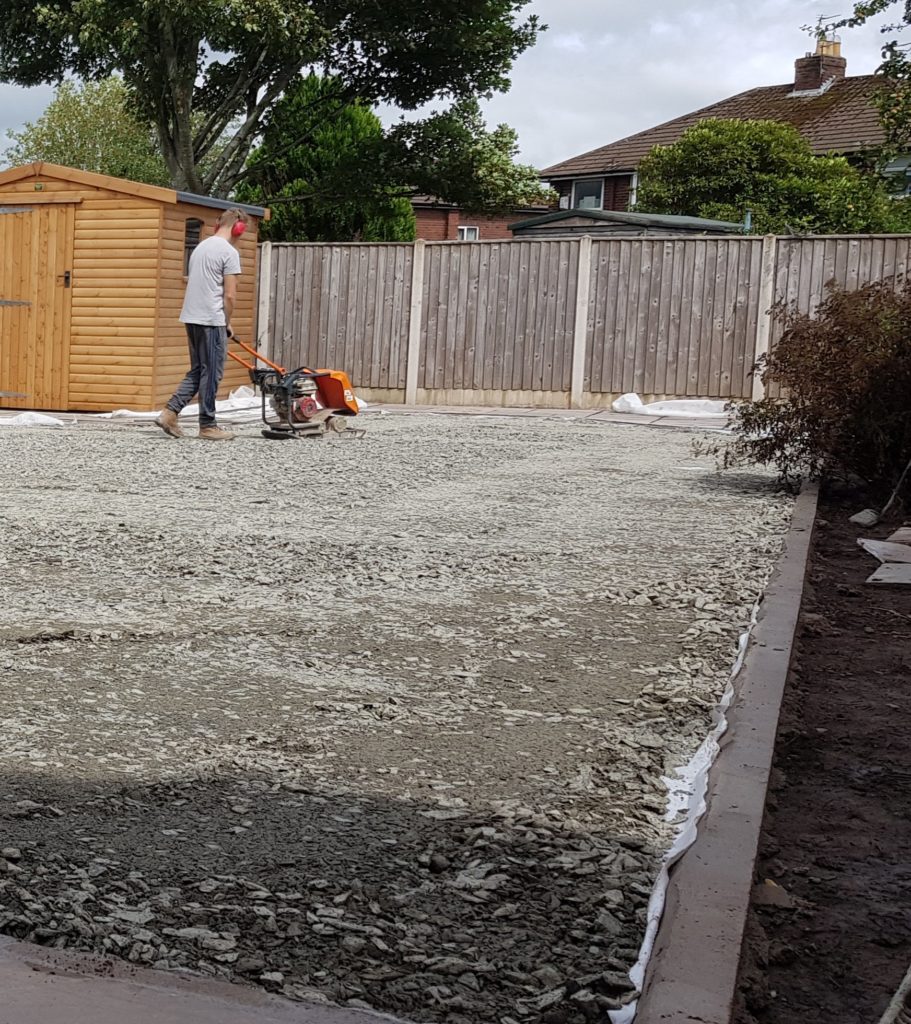 Our artificial lawns are installed on a membrane /sub-base/ grit foundation. Some companies skimp on the prep – we don't. Correct prep means your lawn will last a lifetime and will remain free draining, level and clean. For more information on how we install our lawns take a look at our artificial grass installation guide.
You can view more of our work, and find out what our customers say about us on Facebook and Google.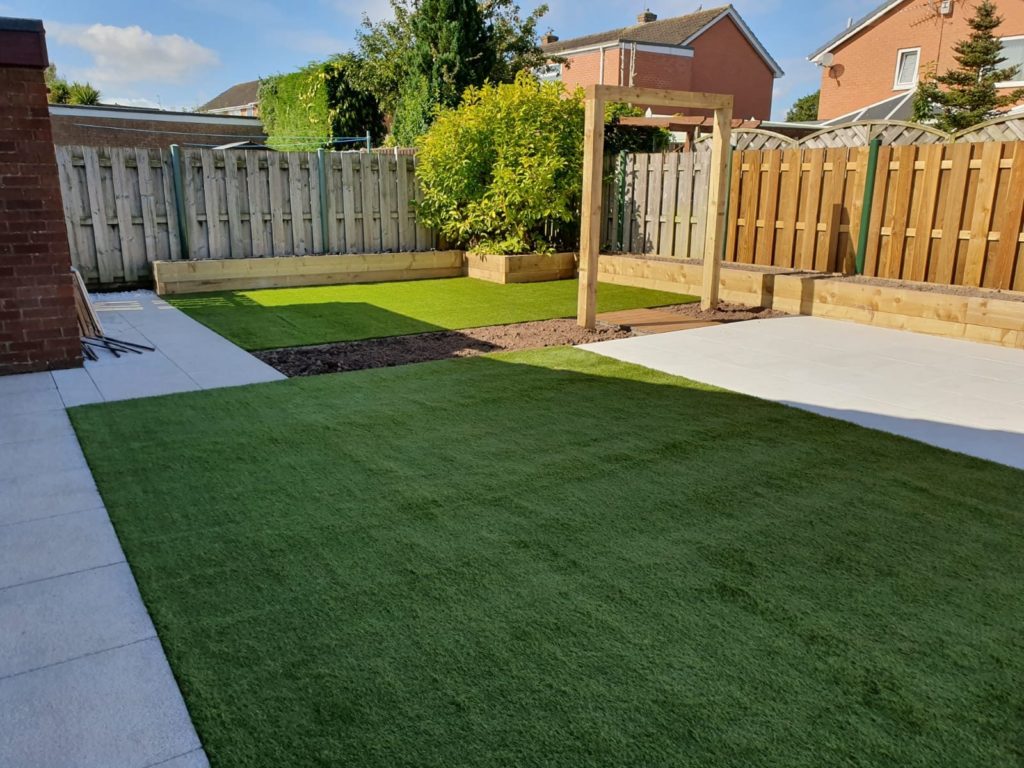 Low maintenance lawns
This minimalist low-maintenance garden on Atholl Grove in Carlisle was built to be enjoyed. The artificial grass transformed a heavily paved yard, adding a splash of green. Two lawns create a sense of depth with raised beds and some planting areas to soften the lines.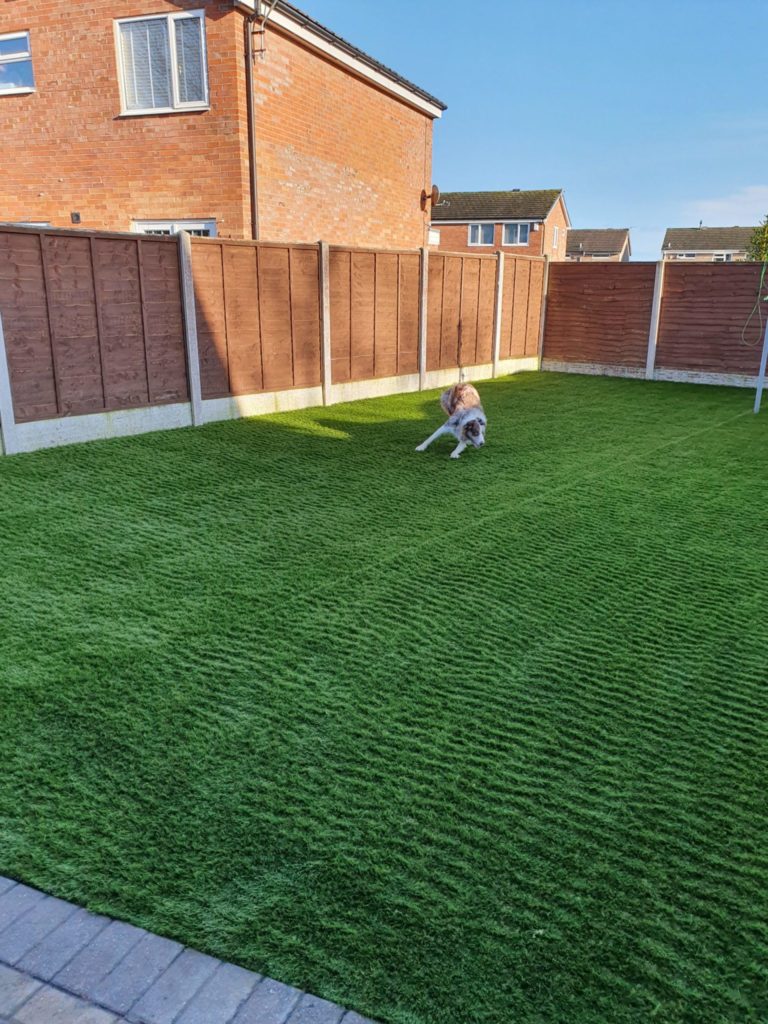 Great for Pets
Artificial grass is perfect for boisterous pets. It creates a clean and safe surface and is very resilient. It won't become patchy and any accidents are easy to clean up.
This lawn was laid on Yewdale Road and Ollie thinks it's Woof!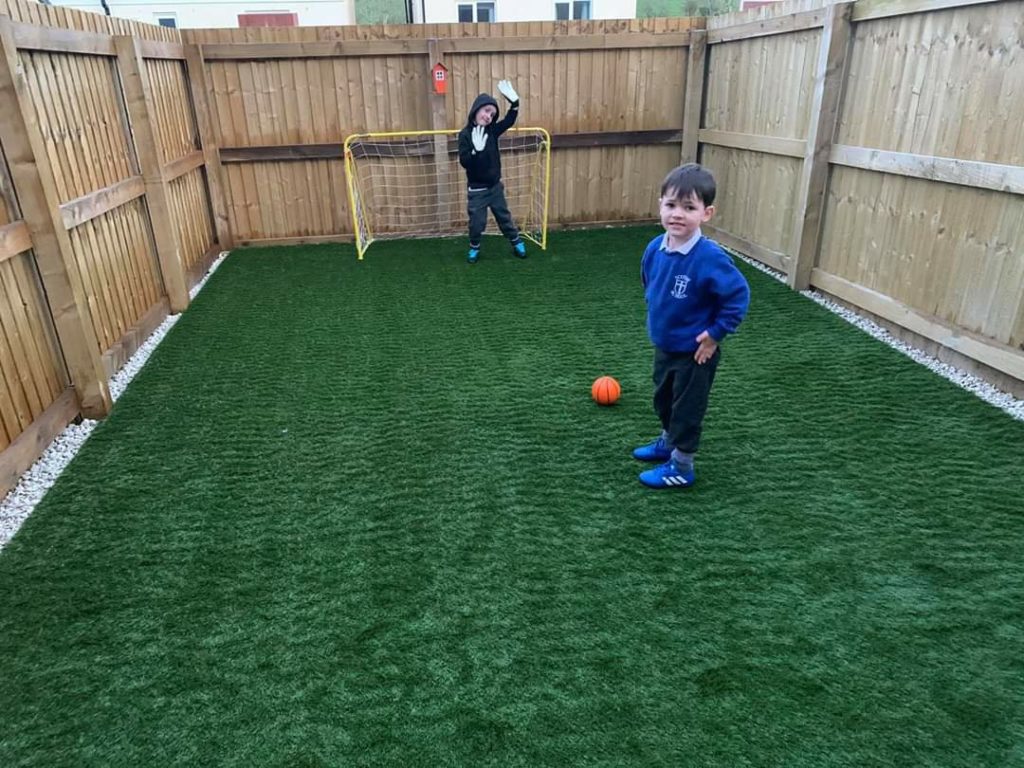 Fantastic for Kids
Playing out is no fun in the winter – unless you've got your own all-weather football pitch! Artificial grass can transform your muddy back garden into a safe, clean and weatherproof surface that's fun all year round.
This artificial grass was installed on Speckled Wood Drive in Carlisle.
Easy to manage
With our busy lives, keeping on top of the mowing can be a chore. An artificial lawn can fit into any garden allowing you to spend time on the planting and relaxing not lugging around a mower.
This lawn was installed on Meadow Lane Carlisle.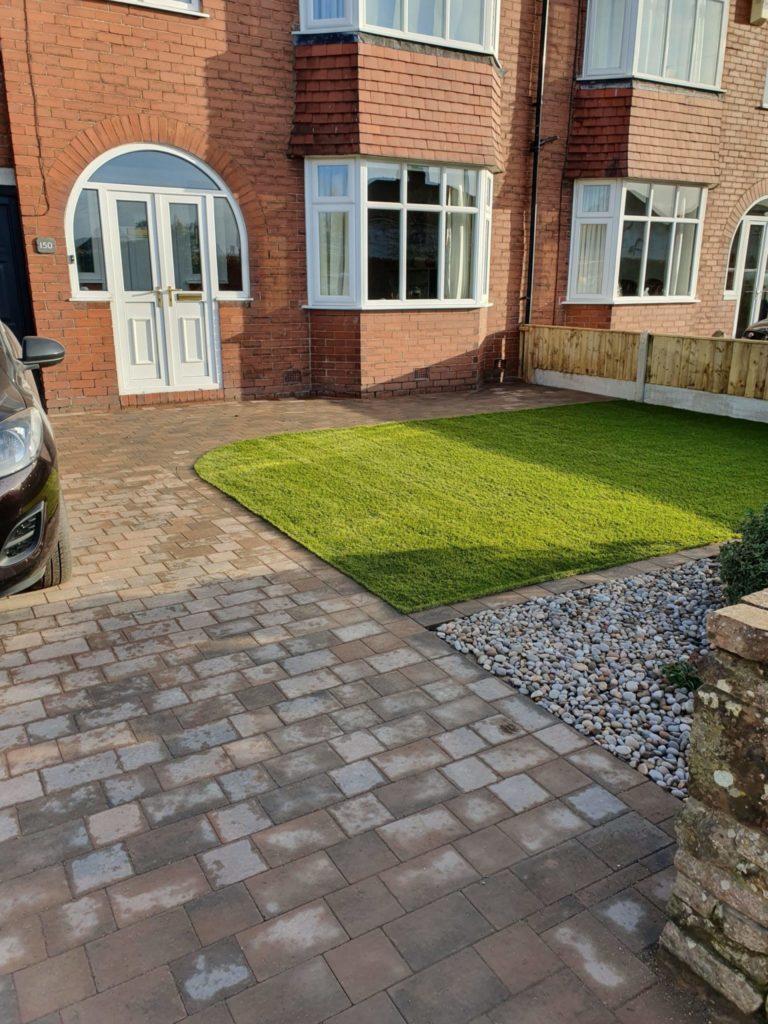 Good looking
Paving can dominate a front garden. Mixing textures and colours is pleasing to the eye and artificial grass is perfect for breaking up the space. Low maintenance doesn't have to mean bland.
This front garden was built on Scotland Road, Carlisle.
If you'd like a free quote, or simply to find out more, click the + button and launch a whatsapp chat directly, someone will be with you soon.
Artificial grass installation Guide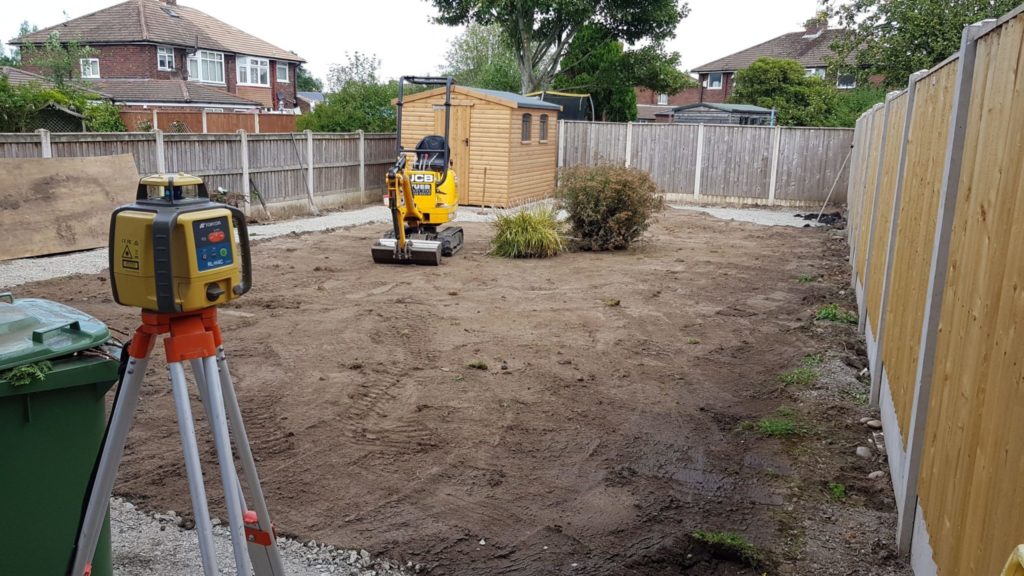 The key to a good artificial lawn is a free-draining and smooth bed. To achieve this we strip away the top 100mm of soil or turf and place a permeable geotextile on the prepared subgrade. It's important to remove the turf and root system to prevent grow back, if it can't be removed it should be sprayed in advance. It's good practice to smooth the subgrade as much as possible to minimize settlement later on. A mini digger and laser level make this task easier.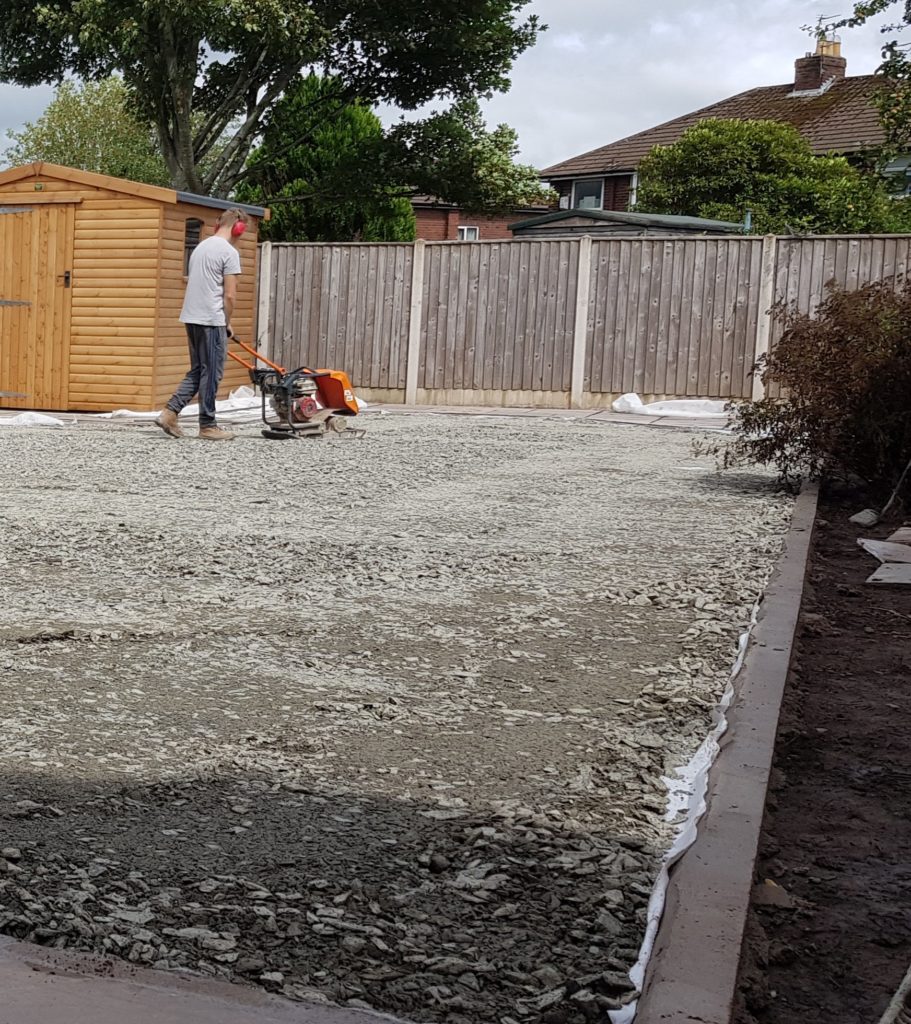 The area is backfilled with subbase and well compacted using a plate compactor. The subbase provides a stable and free-draining base for the lawn. The most common reason for fitting an artificial lawn is the old lawn was boggy, a subbase foundation helps overcome any issues with drainage further on. I have seen companies suggest that stripping the old turf away is enough prep and a dusting of sand sufficient…perhaps that's the case in some areas of the country but Carlisle has heavy soil with a clay subsoil and drainage is generally pretty poor.
The finish layer is 25mm of course grit sand, this is compacted and screed bars set in to follow the profile final profile. The area is smoothed using a long wooden batten and the sections of carpet laid out over the prepared bed.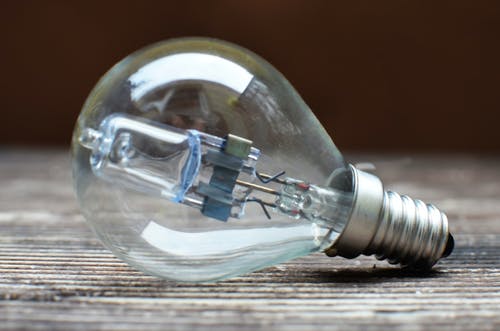 Tip: Moving the entire roll of grass isn't easy, cut it into the lengths you need and move those to the work area. A carpet trolley is a great help but you can improvise and use a length of timber or pole inside the roll of grass to help pick it up.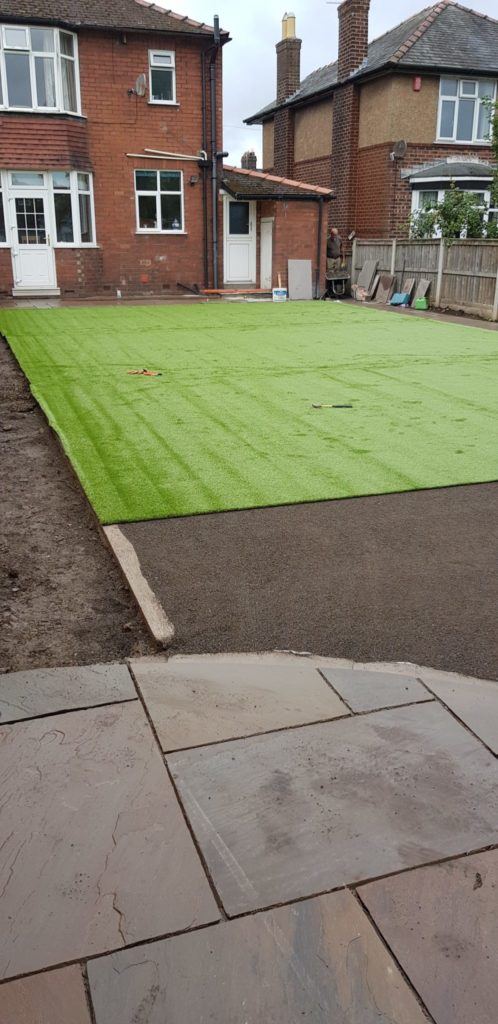 Joining
On larger artificial grass installations it's often necessary to join one or more strips of the carpet together, it's also good practice to fix the grass down using adhesive bonded to a perimeter concrete strip. Wooden battens can be used but are not as durable.
Any joins need to be carefully aligned. It's important to note that the nap of the carpet has to be matched, perpendicular or reversed joints will be visible and consideration given to the final layout to minimise unusable offcuts.
The carpet should be allowed to settle for a while to allow it to relax because the carpet will have been rolled up since manufacture. This is a good time for a cup of tea!
Glue the join
The joint itself is created by gluing a strip of geotextile across the underside of the two sections of carpet. The edges of the two pieces of grass are folded back then mixed adhesive is spread along the joining tape/textile using a toothed trowel or glue box. The join is created by carefully folding the carpet edges back down working along the length of the join. Press the join down with a flat object to ensure the glue takes hold. Sometimes is necessary to weigh the lawn down to prevent wind lifting the carpet while the join sticks. You can weigh the joint down too if you like but if you spread the glue correctly it should be fine.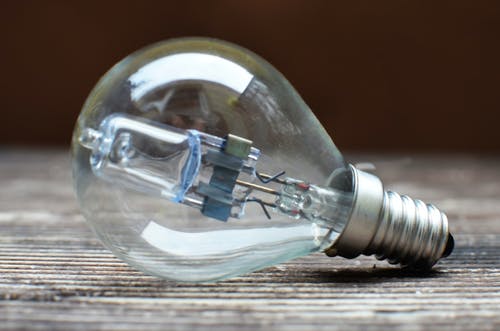 Tip: Some manufacturers sell joining tape and tubes of glue, its fine to use but joining large areas is this way is costly. We use a two-part polyurethane special designed for the job that can be bought in bulk.
Geotextile can be substituted for joining tape is much cheaper, very durable and if you're a contractor chances are you'll have some onsite from the subgrade prep.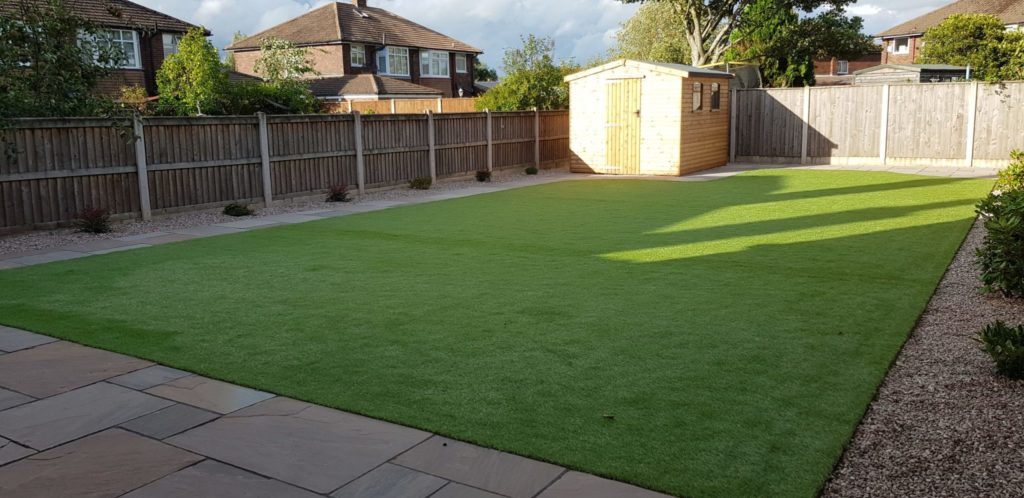 Finishing up
Once all the pieces are joined and cured the entire carpet needs to be trimmed to fit the area, it's easier to cut the reverse of the carpet than the pile use a utility knife and take your time. Curves can be cut from the top side of the grass with care, an extra long blade is useful. When you're happy with the perimeter cuts peel back the edge and prepare the concrete strip with adhesive. Work along the perimeter lowering the carpet down as you go. It's a good idea to weight the edge down with bricks or blocks until the glue has set.
If you'd like a quote for an artificial lawn and live in the Carlisle area please get in touch.