Artificial Grass
Artificial grass is a great way to create a low maintenance, all-weather area in your garden. Here's some photos of our past jobs.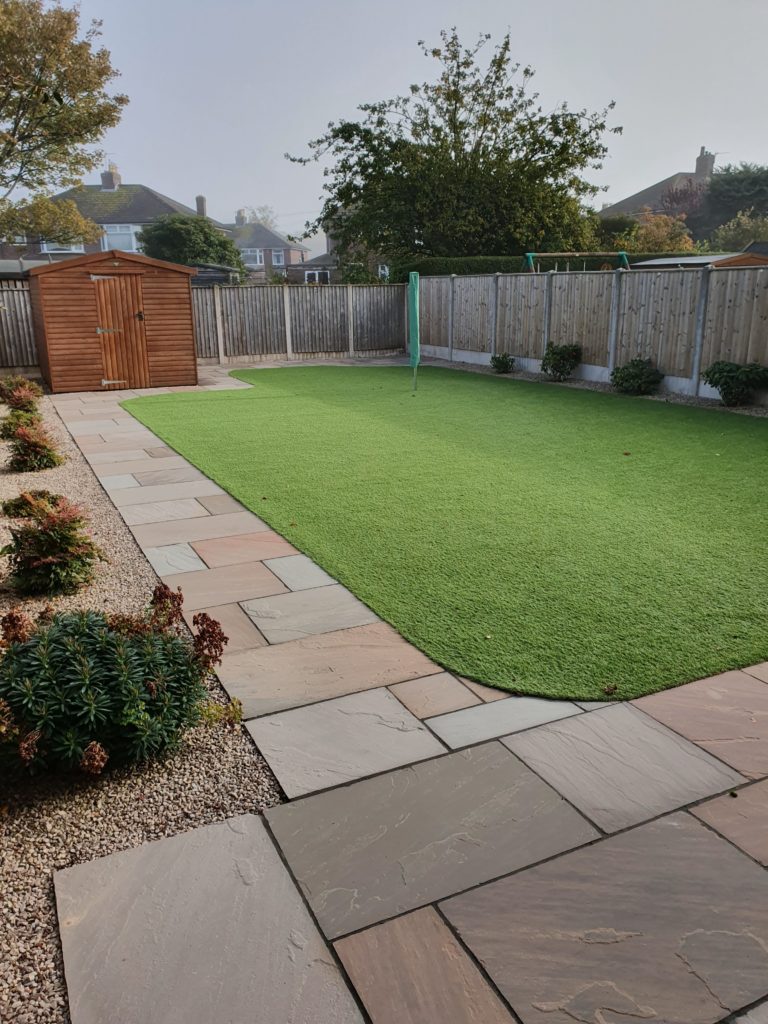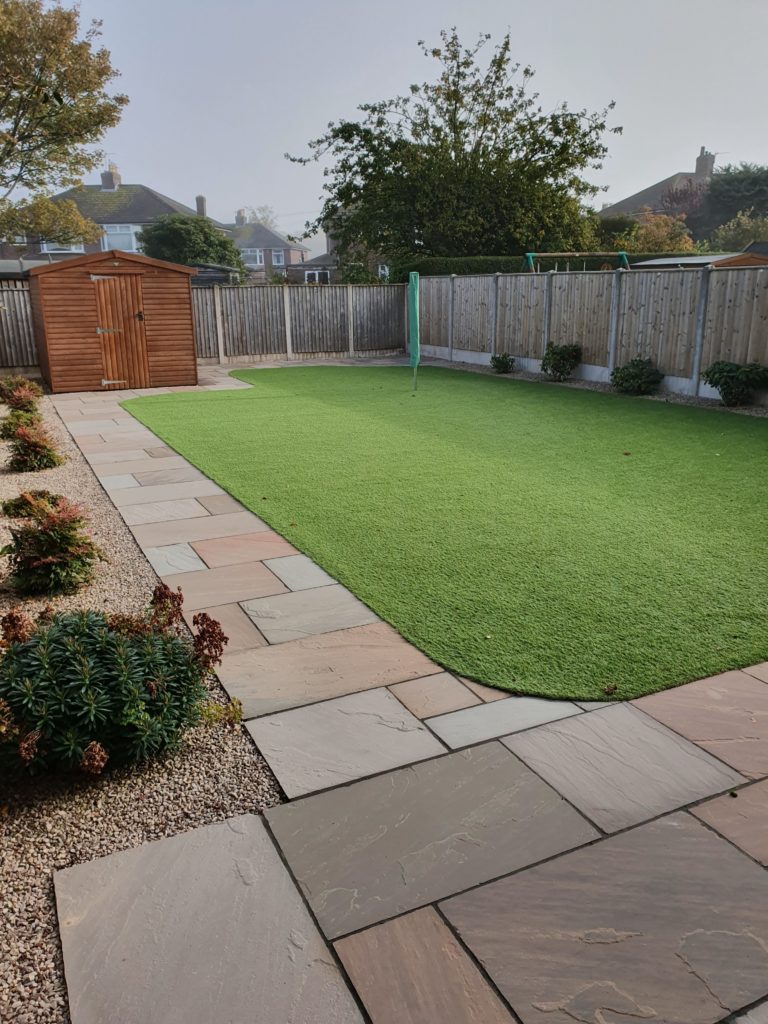 Why choose artificial grass?
Artificial grass is an all weather surface. It has grown in popularity because it is ultra-low maintenance, durable and clean. It is a fantastic surface for children to play on because it is soft and doesn't become dirty on a damp day.
We've installed lots of artificial lawns for pet owners, a dog can turn a lawn into a mudbath during winter making it very difficult to keep the garden and home clean. A well installed fake lawn means your pet will not be bringing the outside inside!
Why choose us?
Our artificial lawns are installed on a membrane /subbase/ grit foundation. Some companies skimp on the prep – we don't. Correct prep means your lawn will last a lifetime and will remain free draining, level and clean throughout. For more information on how we install our lawns take a look here. You can look at more of our work on Facebook and Google.