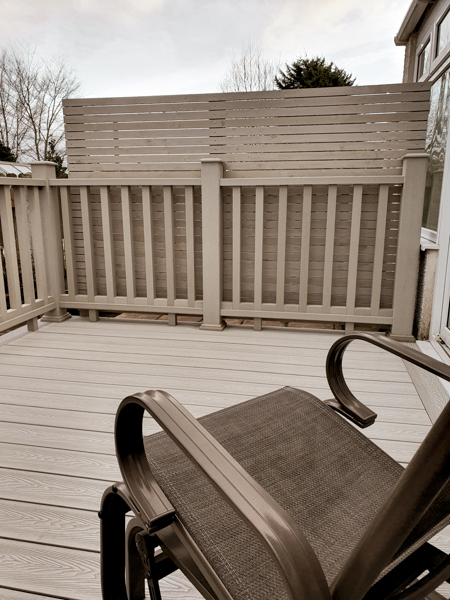 Hal approached us in the summer to replace his dangerously rotten softwood deck, he enjoyed sitting out on his old deck but the surface had deteriorated badly and he no longer felt safe using it. We had a very full diary but he was fine about waiting and we arrived in very late December to remove the old deck and begin the build.
Hal had chosen a composite board and handrail combination for it's low-maintenance and non-slip surface.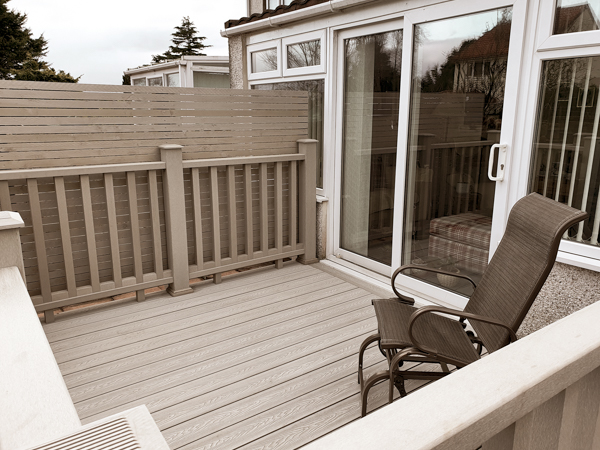 A slight delay from supply chain issues meant the handrail was not able to be fitted on our first visit but we made it back today and installed the handrails and slatted screen.
The new deck is stable, durable, non-slip and a lovely spot for sitting out. Hal was over the moon with the deck and so are we.
If you'd like to see more of our work visit our projects page.