Artificial Grass Carlisle
Landform Landscaping have a proven track record for laying artificial grass in Carlisle and the surrounding area. We have a reputation for quality work and competitive rates. If you'd like a free quote or further information please get in touch.
Artificial grass is a great way to create a low maintenance, all-weather area in your garden. It's safe for children and pets, can be used year-round and requires very little maintenance. Here's some photos of our recent work.
---
RECENT ARTIFICIAL GRASS PROJECTS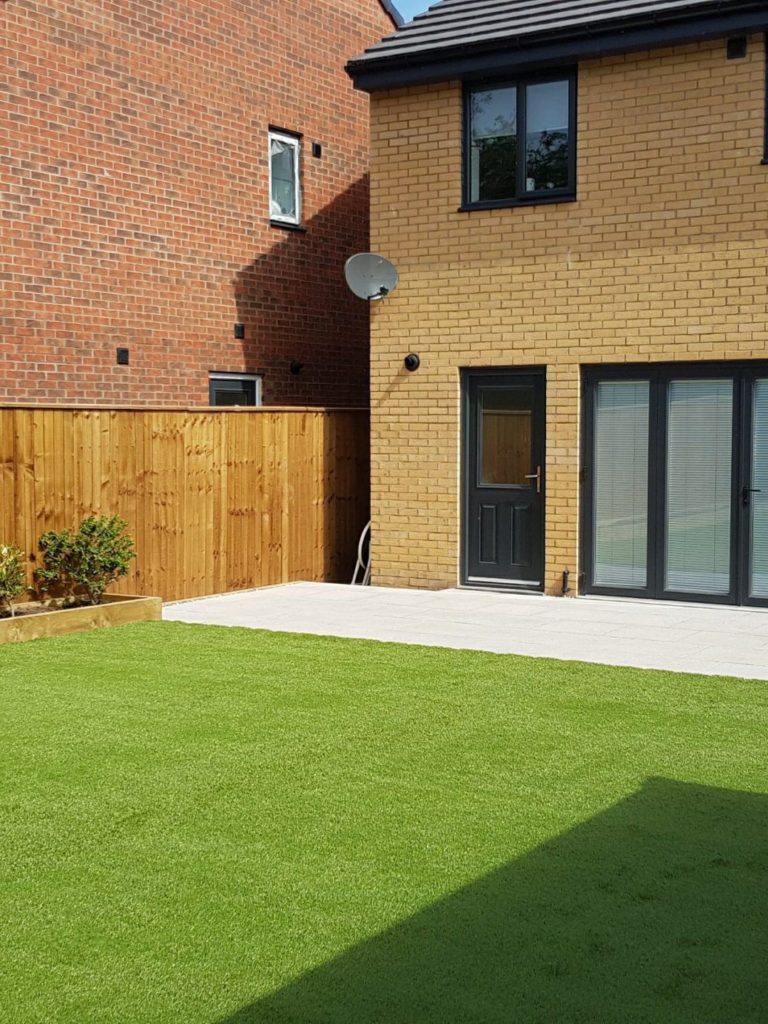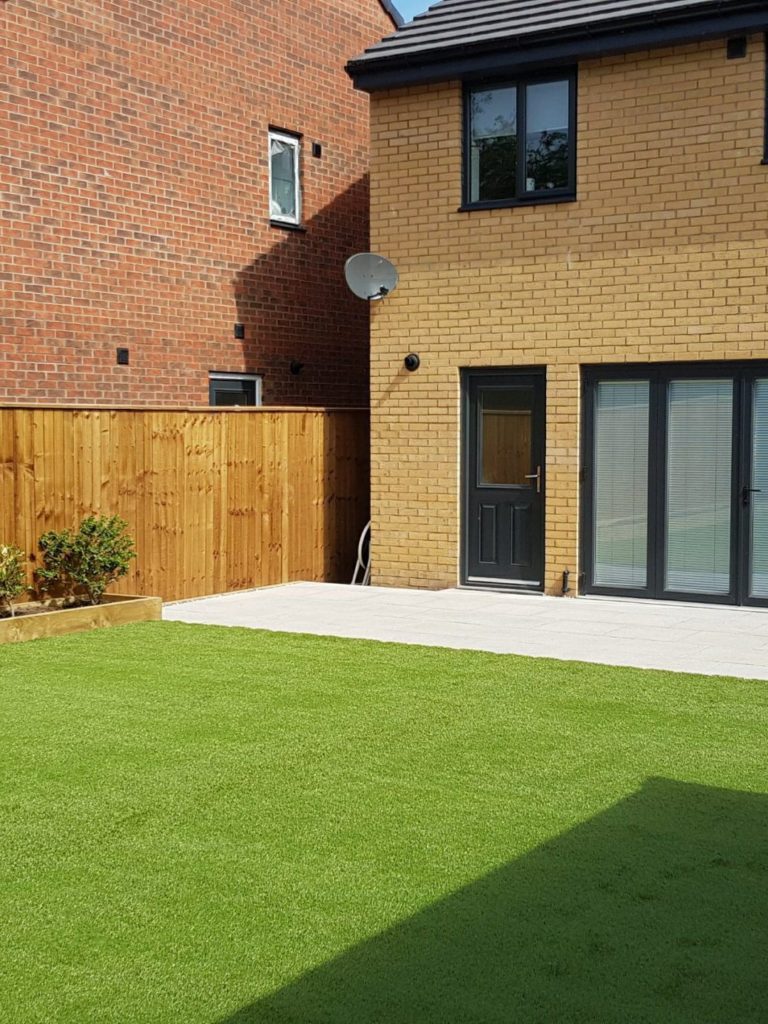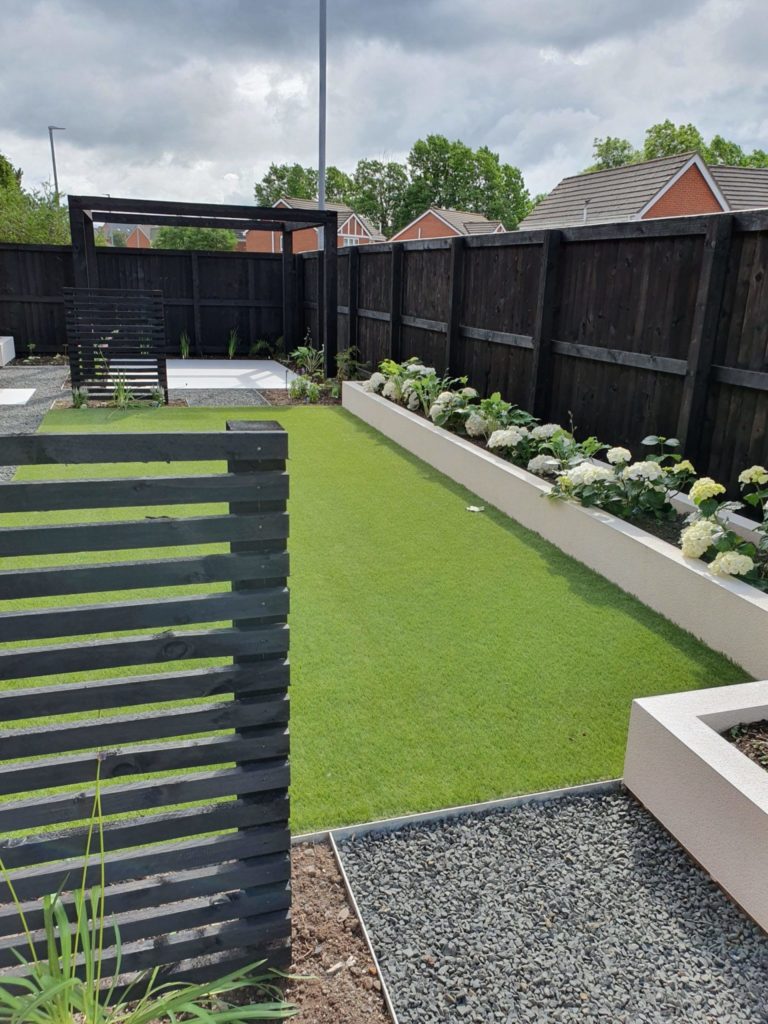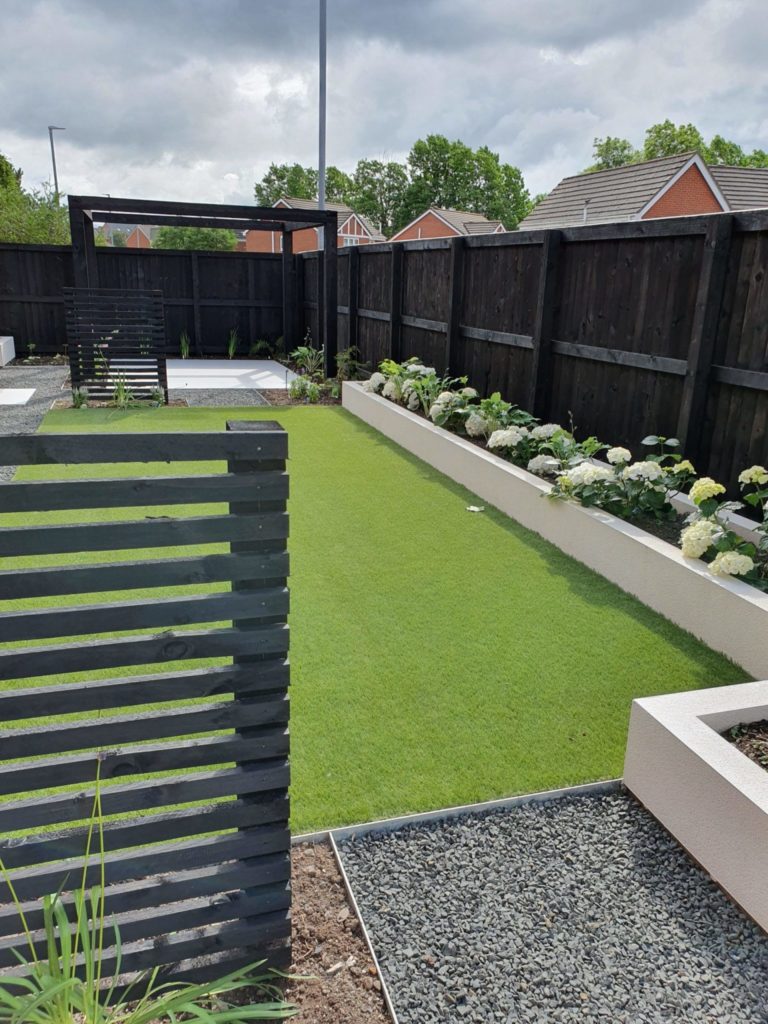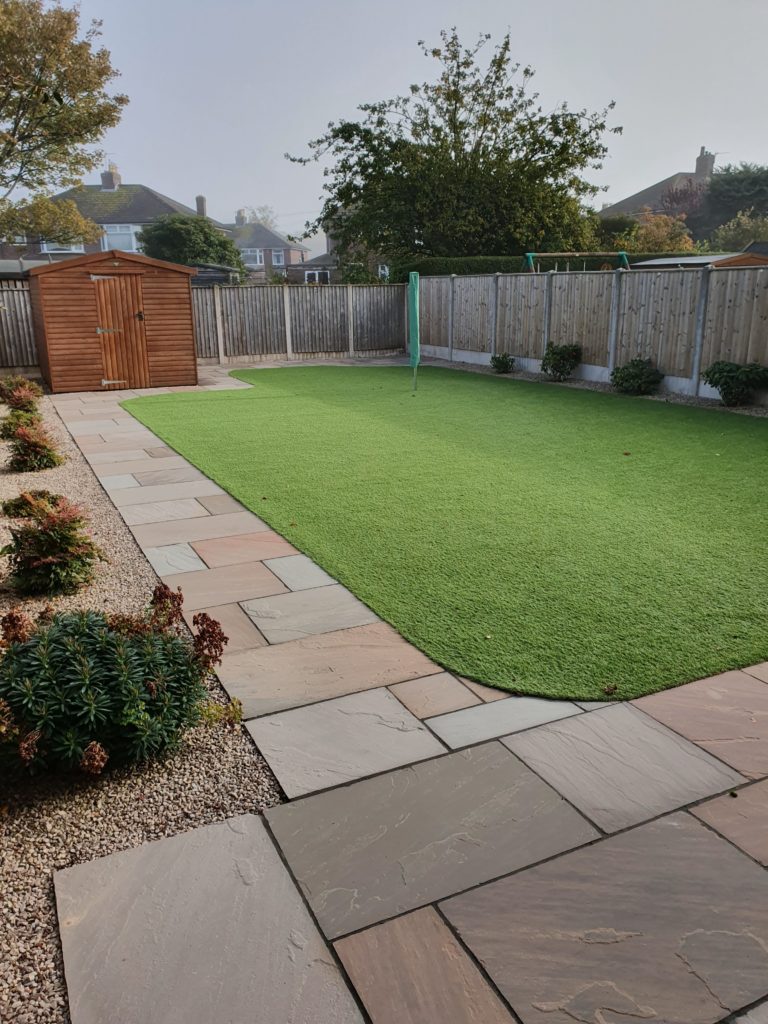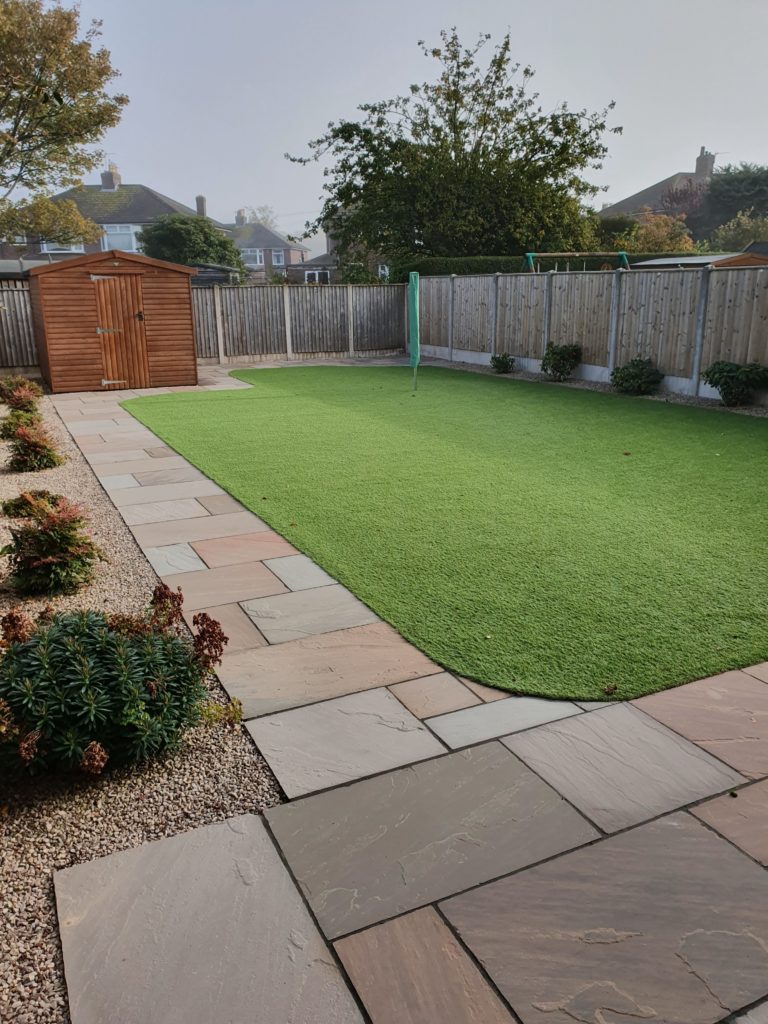 Why choose artificial grass?
Artificial grass is an all weather surface. It has grown in popularity because it is ultra-low maintenance, durable and clean. It is a fantastic surface for children to play on because it is soft and doesn't become dirty on a damp day. The way we lay our artificial grass on a geotextile and subbase/grit foundation is particularly advantageous in Cumbria's wet climate.
The gravel and grit base acts as soak-away, meaning that even after heavy rainfall the area will be usable.
We've installed lots of artificial lawns for pet owners, a dog can turn a lawn into a mud-bath during winter making it very difficult to keep the garden and home clean. A well installed fake lawn means your pet will not be bringing the outside inside!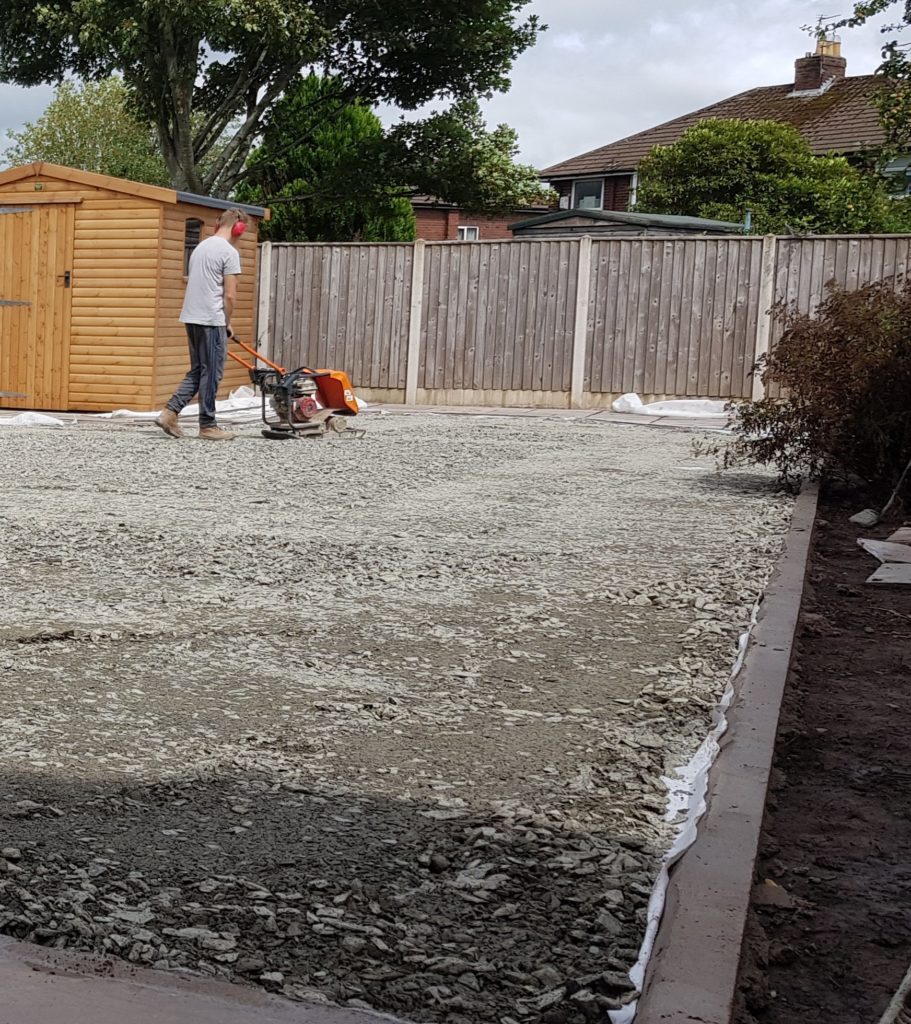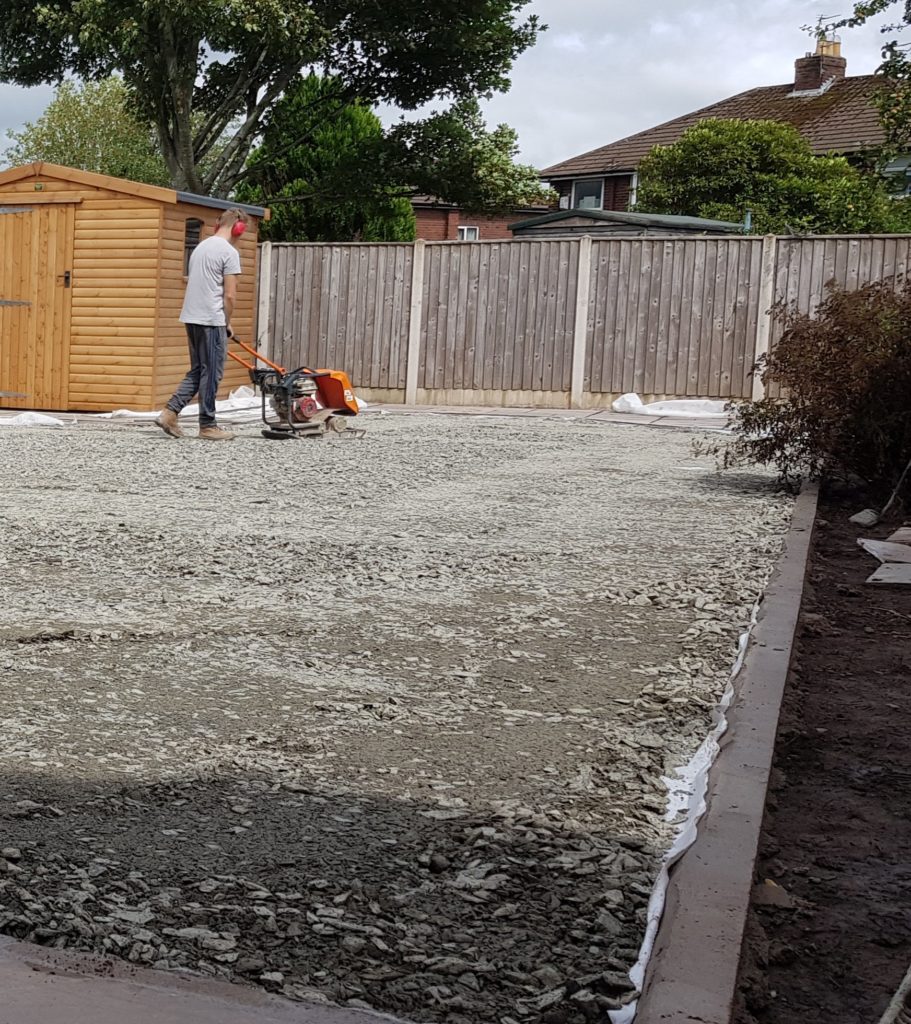 Our artificial lawns are installed on a membrane /sub-base/ grit foundation. Some companies skimp on the prep – we don't. Correct prep means your lawn will last a lifetime and will remain free draining, level and clean. For more information on how we install our lawns take a look at our artificial grass installation guide.
You can view more of our work, and find out what our customers say about us on Facebook and Google.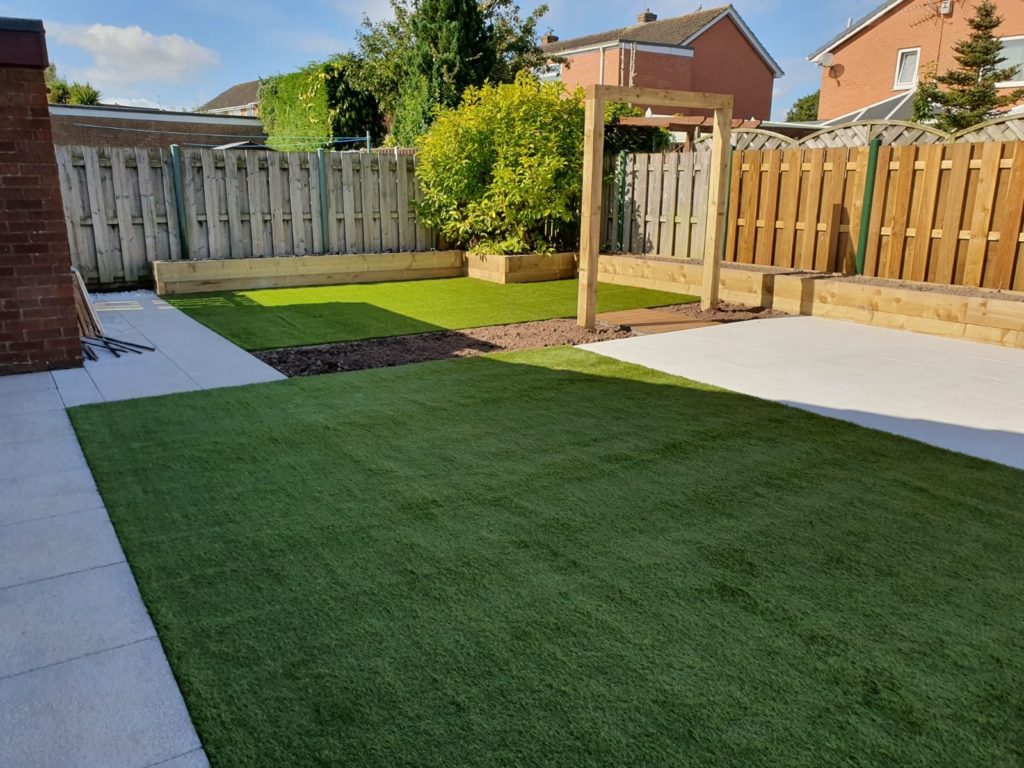 Low maintenance lawns
This minimalist low-maintenance garden on Atholl Grove in Carlisle was built to be enjoyed. The artificial grass transformed a heavily paved yard, adding a splash of green. Two lawns create a sense of depth with raised beds and some planting areas to soften the lines.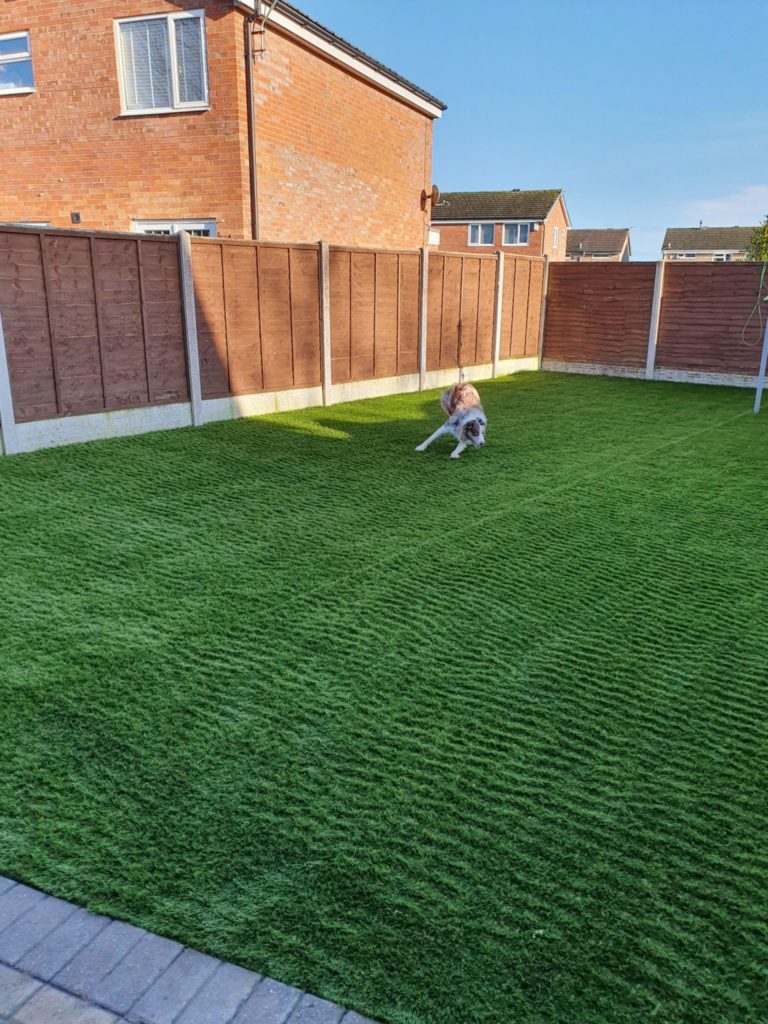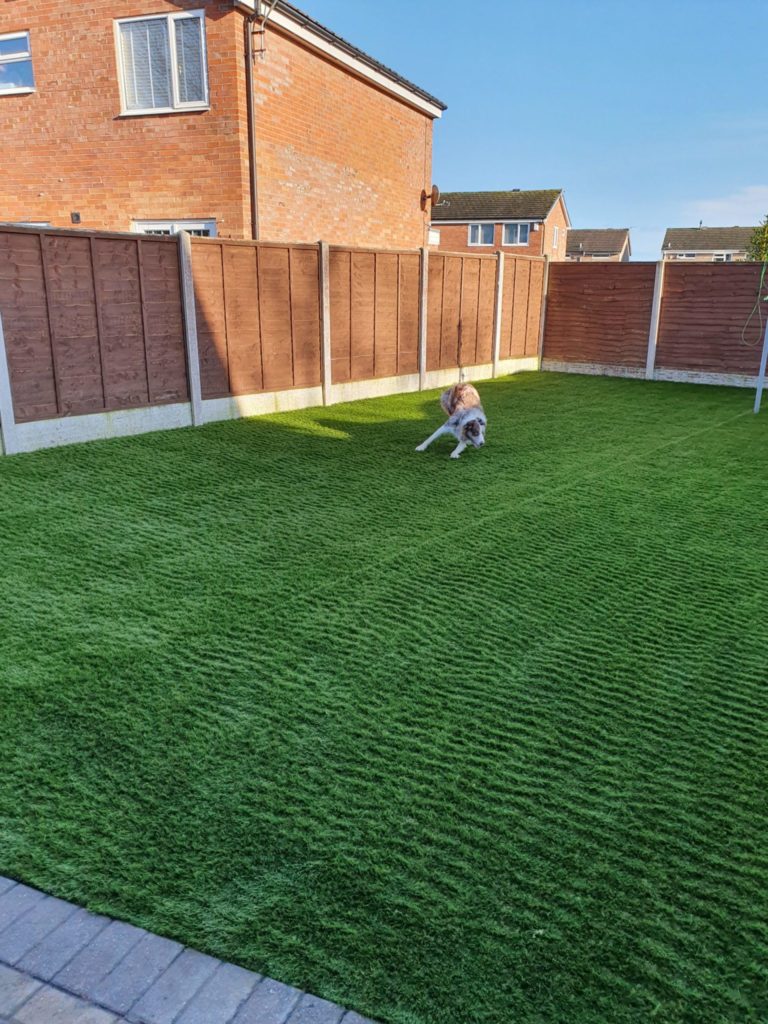 Great for Pets
Artificial grass is perfect for boisterous pets. It creates a clean and safe surface and is very resilient. It won't become patchy and any accidents are easy to clean up.
This lawn was laid on Yewdale Road and Ollie thinks it's Woof!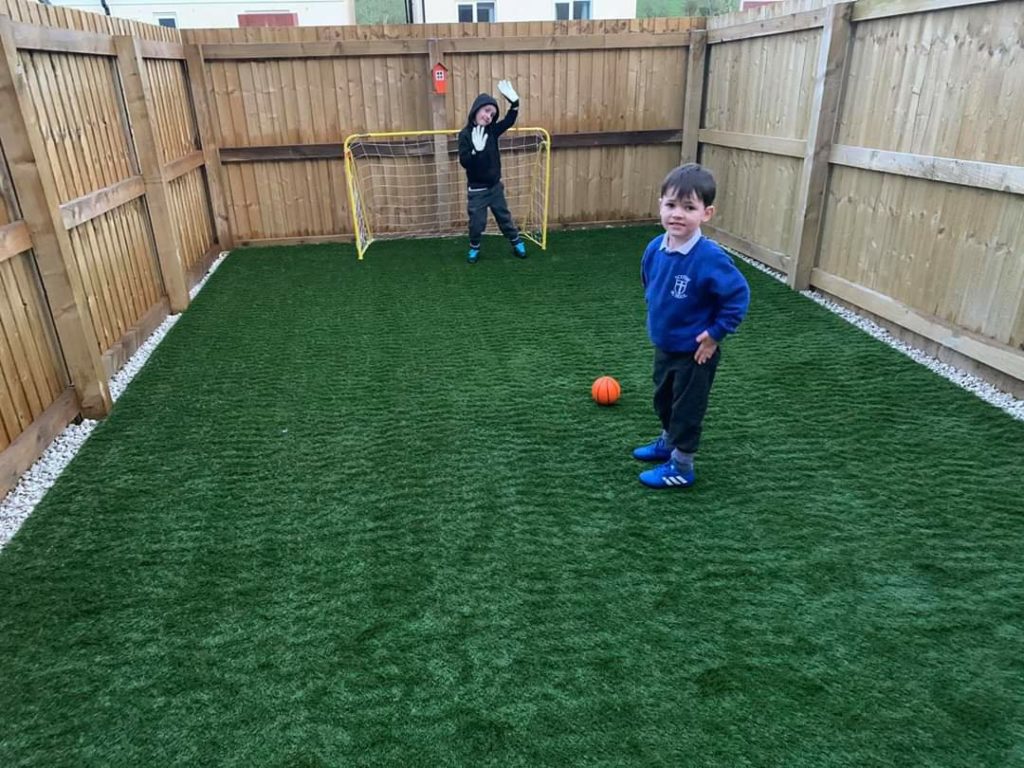 Fantastic for Kids
Playing out is no fun in the winter – unless you've got your own all-weather football pitch! Artificial grass can transform your muddy back garden into a safe, clean and weatherproof surface that's fun all year round.
This artificial grass was installed on Speckled Wood Drive in Carlisle.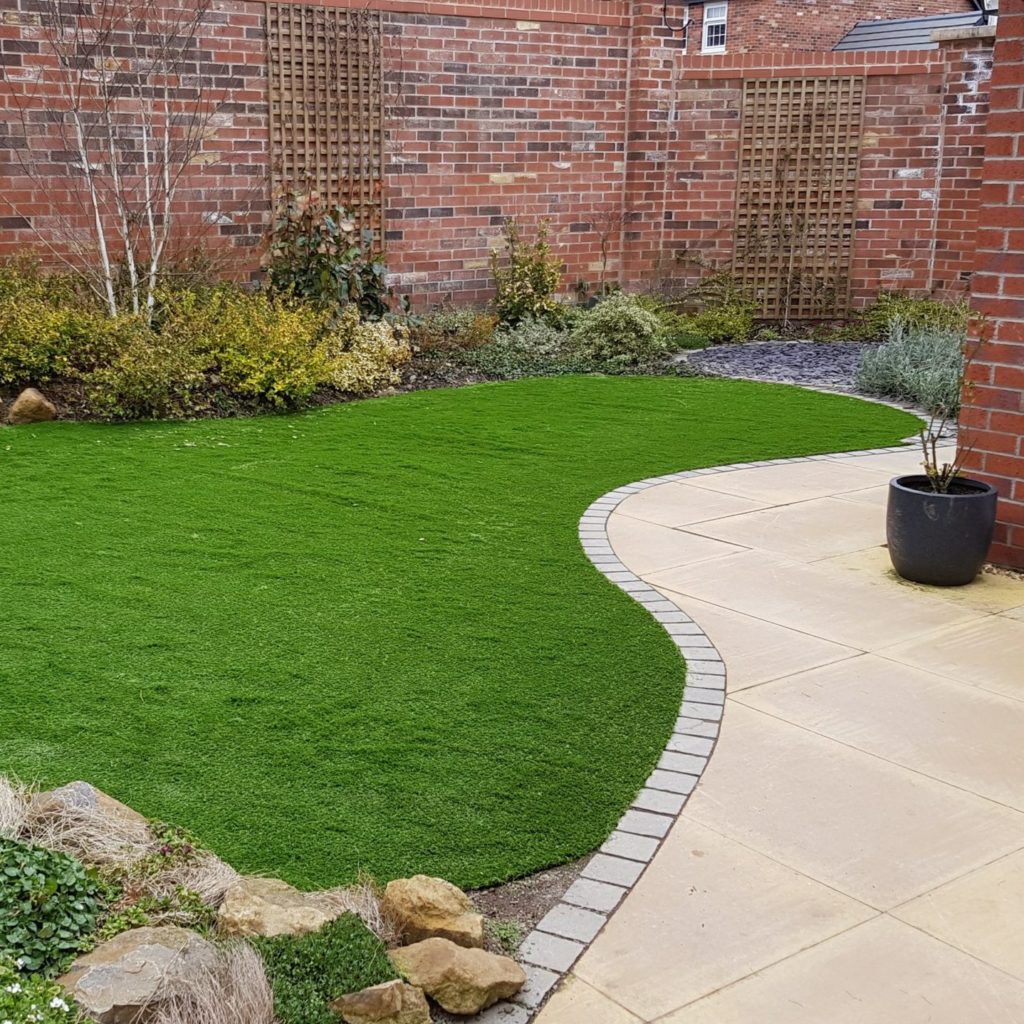 Easy to manage
With our busy lives, keeping on top of the mowing can be a chore. An artificial lawn can fit into any garden allowing you to spend time on the planting and relaxing not lugging around a mower.
This lawn was installed on Meadow Lane Carlisle.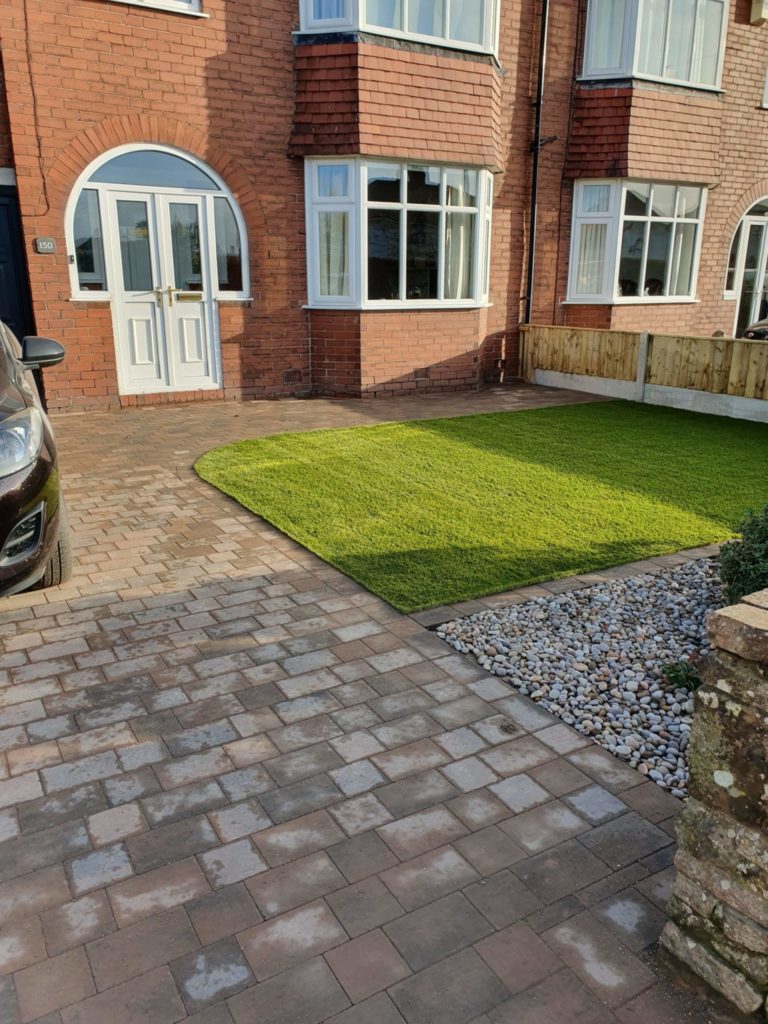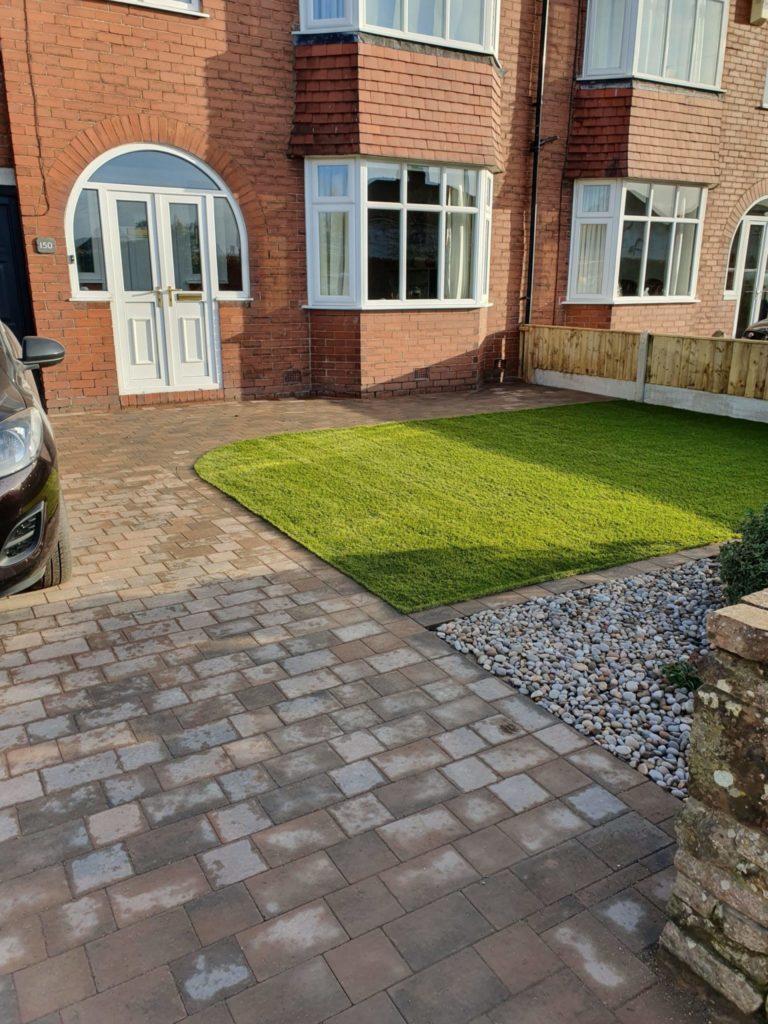 Good looking
Paving can dominate a front garden. Mixing textures and colours is pleasing to the eye and artificial grass is perfect for breaking up the space. Low maintenance doesn't have to mean bland.
This front garden was built on Scotland Road, Carlisle.
If you'd like a free quote, or simply to find out more, click the + button and launch a whatsapp chat directly, someone will be with you soon.