Paving
The bread and butter of our work, we do paving for both vehicular and pedestrian traffic in a range of media. Take a look.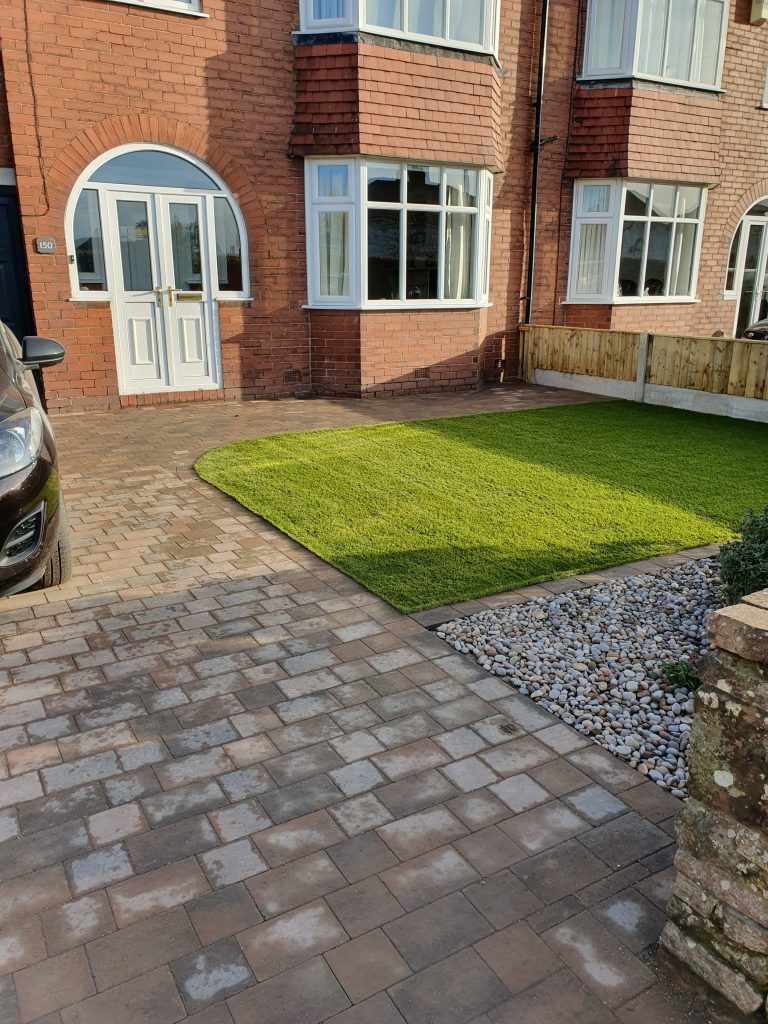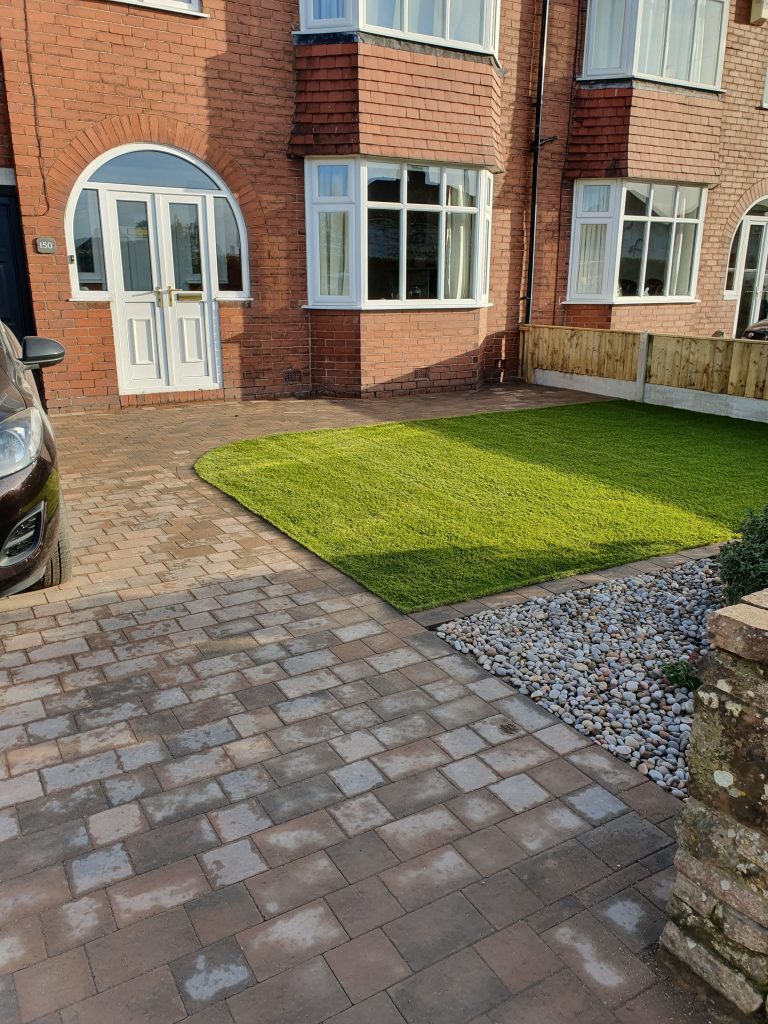 Patios
Concrete slabs, stone, blocks and porcelain all make excellent hard wearing and durable surfaces. We can design a patio that compliments the fabric of your home and lasts a lifetime. Take a look at some more images in our portfolio
Driveways and Block Paving
We offer a full driveway installation service. We can surface your drive in any surface you choose: concrete block, stone sets, tarmac, concrete and resin bound materials.
Why Choose Us?
At Landform Landscaping we take pride in our work, not only in what you can see but what is beneath the surface. We always ensure that our work is up to current building regs and that the finished product is going to last.
Preparation is Key
The absolute key to a successful and lasting driveway is proper preparation. The bulk of the cost of the job goes is in the correct excavation and preparation of the sub surface. Our driveways are excavated to a minimum of 300mm and consist of a separation membrane on the subgrade and granular subbase backfill compacted in 100mm deep layers. Full compaction is critical in producing a surface that's is hard wearing and will not subside due to subgrade pumping and subbase migration. A thorough discussion of the details is beyond the scope of this page but more information can be found by visiting the paving expert website.